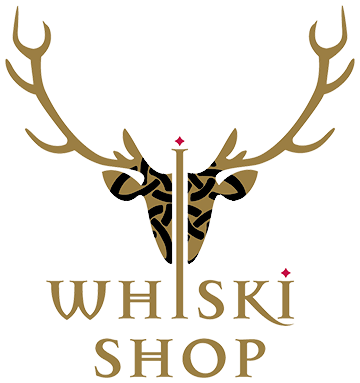 Ardbeg Corryvreckan Whisky Review
Today we shall be having a look at the Ardbeg Corryvreckan.
Ardbeg should need no introduction. One of the most well known and well loved distilleries in Scotland, let alone Islay. While definitely not the most smokey Islay whisky anymore, it is hard to argue against it being the most balanced Islay malt, with a strong sweet note being apart of the distillery character.
Opened in 1815 by the McDougal family. It grew into a crucial part of the local community, building housing, green houses and a school. This early success was due to Ardbeg being used in many blends at the time.
Success was not hard to come by initially, but like most distilleries during the 1/2nd world wars and the inter-war years. They found it difficult to remain profitable. As such significant minority stakes in the distillery were sold off to large drinks firms (Hiram Walker) to keep the stills in operation.
An uptick in demand for peated whisky in the 60's and early 70's seemed to save the distillery although this was also when they, due to demand, stopped using their own malting floor and begun sourcing the vast majority of their malt from Port Ellen. Some Ardbeg heads see this move away from self sustainability as the end of what was "true Ardbeg".
The dip in demand for peated whisky in the late 70's led to more difficulties. Hiram Walker, bought out the remaining stakeholders and started to produce an un-peated malt. In 1981 the distillery was mothballed until 1989 although this was only intermittent production.
The distillery was closed in 1996 and probably would have remained that way for some time if it were not for Glenmorangie buying the distillery and its stock. They began releasing stock with the first release being the 17 year old. The first release of new whisky did not happen until 2008 with the first release of the modern Ardbeg 10.
Here we have the Ardbeg Corryvreckan, it is aged in ex-bourbon barrels before being moved to Virgin French Limousin Casks. It is bottled at 57.1% ABV.
The nose opens with a big hit of classic Ardbeg smoke. Heavy sea salt, vanilla and buttery lemon cake. Little time in the glass brings out seaweed and an almost yeasty mint note.
The palate on first sip is sweet although swamped quickly by brine-y seaweed and black pepper. Buttery cake becomes more pastry with the lemon becoming a more individual hard lemon candy note. ABV very much apparent on the palate.
The finish is long, soot curved lemon curds, ate while watching fish being pulled from boats onto the harbour.
A big, loud, brash Ardbeg. Taking you for a ride and dumping you on a windswept cliff soaked in sea water.
You can grab your's here:
https://tinyurl.com/y52p4oeu
Photo Credit:
instagram.com/whisky_rambler
#ardbeg
#ardbegwhisky
#corryvreckan
#scotland
#islay
#whiskylife
#whiskyporn
---
0 comments