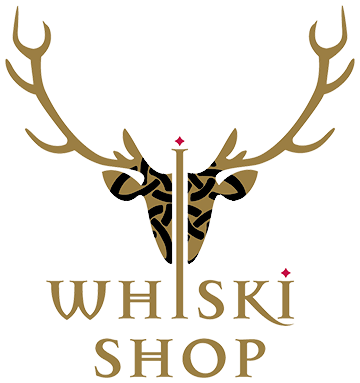 The Best Christmas Whisky Gifts for 2020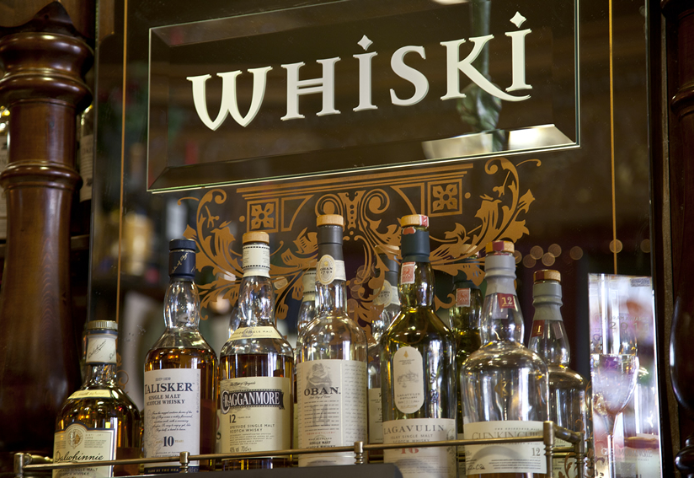 If you know a whisky lover, then buying a bottle of whisky as a gift is exceptionally thoughtful and sure to be appreciated. With so much choice, you can tailor the type of whisky for your special someone and brighten up their Christmas holiday.
The only issue is, with so much choice, how do you choose the best whisky gift for that person? If they have their favourite whisky and never change, your choice is easy. But, if they enjoy mixing it up and exploring the world of whiskies, then you have a much more challenging job.
What if your special someone already has a hundred bottles of whisky sat at home? Well, whisky gifts don't have to be a bottle of whisky, you have other great gifts to choose from too. 
In this article, we explore the best whisky gifts to give this Christmas from vintage bottles to delicate whisky glasses and tasting sets. By the end, we hope you will have found the perfect whisky gift for this Christmas.
Their Favourite Bottle of Whisky
Ok, so this one is easy. Let's say your whisky lover adores a good bottle of Lagavulin 16-year-old and that's all they drink, then your job is simple this year. But if they're more open-minded, maybe you could explore the full Lagavulin range or choose another brand that's within the same region such as Ardbeg, Bowmore or Laphroaig,  which are all based in Islay.
You could even try to match their favourite bottle of whisky with similar tastes. For example, Lagavulin 16-year-old is an intensely peated whisky and so they may enjoy a bottle of Ardbeg Corryvreckan, which shares some similarities. A fine bottle of Laphroaig Triple Wood may also be the right choice for this person.
If you're interested in finding similar whiskies to the ones that they love, you will need to take some time to do the research. But, it's well worth it and there's nothing more thoughtful in the eyes of a whisky connoisseur. 
Go Classic Scotch
You can very rarely go wrong when buying a classic bottle of scotch whisky. It's world-famous for a reason. Here are the top five classic Scotch whiskies guaranteed to put a smile on any whisky lover's face this Christmas:
If your loved one or friend enjoys a glass of whisky, we're confident they will love one of these classic Scotch whiskies this Christmas. 
If you don't think they'll enjoy any of the above, don't fret. There are many more to choose from including Balvenie 14-year-old, Macallan Reflection, Glendronach 12-year-old, Glenmorangie 12-year-old or Glenlivet 18-year-old.
Explore the World
For hundreds of years, countries like Scotland and Ireland have dominated the whisky (whiskey) industry. But recently, new whiskies have been emerging all over the world. 
Today, many whisky connoisseurs will tell you that some of the best whiskies you can buy originate from countries like the USA, Japan, India and Taiwan. This has created an almost craft-like whisky industry with customers given a choice of whiskies produced from various exotic climates. 
If you think your loved one is keen to explore the world of whisky, consider one of the following brands to treat them this Christmas:
Dig Out the Old and Rare Gems
The whisky industry is fascinating. The passion, energy and time put into the product are simply incomparable to any other goods produced by humans. For some whisky drinkers, getting their hands on old and rare whiskies is a hobby and should you present them with something rare this Christmas, they will likely owe you one. 
These exceptional whiskies don't come cheap, but they're more than worth it. If you need some help finding old and rare whisky, we're here to help. Here are just five of the best you can buy this Christmas:
Ardbeg Twenty Something — This whisky is a product of passion and resilience, produced during a difficult period for the Ardbeg distillery during the 80s and 90s. A true gem.
GlenDronach 21-year-old — 21 years in Oloroso and Pedro Ximinez sherry casks produce the outstanding GlenDronach' Parliament.'
Benromach 40-Year-Old — Extremely rare and very limited, matured in a single refill Sherry Hogshead cask. Get it before it's gone!
The Macallan Reflexion — Part of The Macallan Masters Decanter Series created to showcase the beautiful range of The Macallan's natural colour.
Caol Ila 18-Year-Old — One the best and most rare single malt whiskies to be produced on the famous Islay. This is a quintessential bottle of Islay scotch whisky that shouldn't be missed. 
Buy one of these for a whisky-loving friend or family member and they will be smiling until next Christmas. Each one is a fantastic addition to any whisky cabinet, but there are more to choose from if you don't think any of these bottles will suit.
Whisky Tasting Sets
An excellent option for those who don't have a clue what whisky to buy. Tasting sets allow your recipient to try several of the best whiskies produced in the same region, different regions and the same or different distilleries. 
The best tasting sets are those that provide several whiskies from the same region. A whisky lover will enjoy sampling the subtle differences in flavour and appreciate the work of different distilleries over their Christmas holiday. 
Here are some of the best whisky tasting sets you can buy this year. Each comes presented in a custom made gift box, which holds the four tasting bottles and tasting notes.
Flavour Tree ® Islay Whisky Tasting Set — Discover four single malt whiskies from the island of Islay off the west coast of the Scottish mainland.
Flavour Tree ® Regional Whisky Tasting Set — Explore Scottish whisky with four single malts from across the whisky-making regions of Scotland.
Flavour Tree ® Lowland Whisky Tasting Set — Head to the Scottish Lowlands for four of their most beloved single malt whiskies. 
Flavour Tree ® Speyside Whisky Tasting Set — Home to more than 50 whisky distilleries, discover four of the best four single malt whiskies from the region of Scotland known as the Speyside. 
Flavour Tree ® Highland Whisky Tasting Set — Discover four diverse whiskies from the largest of Scotland's whisky regions, the highlands, which produces complex styles and flavour profiles.
Whisky Gifts
If the special someone you have in mind already has a cabinet full of whisky, they may benefit more from a whisky gift rather than another bottle. Thankfully, you have lots of choice with whisky gifts including:
Have a Merry Whisky Christmas
Whatever you choose to buy your whisky-loving recipient this year, you can be sure they will appreciate the thought and effort you put into it. We hope this guide has helped you to decide on the perfect Christmas whisky gift.
Buy the perfect Christmas whisky gifts this year from Whiski Shop & Rooms. We have a wide range of whiskies from all over the world including the best single malt whiskies, Scottish whiskies, world whiskies and whisky tasting sets. If you have any questions, call us now on +44 (0)131 225 1532 or email us at info@whiskishop.co.uk.
---
0 comments