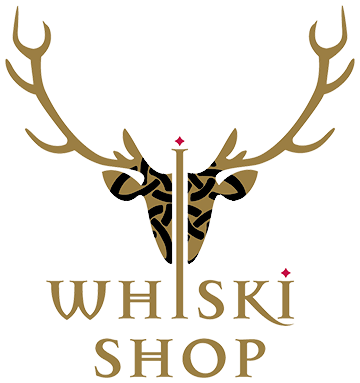 Is it just me, or are the colder nights drawing in?
Yes - Scottish winter is almost upon us and in the capital we are preparing for Christmas markets, crisp winter mornings and warming winter drams.
Some whisky lovers change their drinking habits with the seasons, and become accustomed to what we call... the Christmas cake effect - opting for heavily sherried, sweet spiced drams - while others ramp up the peat-factor. Nothing says winter like bonfire smoke, right?
Why limit yourself when you can have the best of both worlds?! I've been doing my research, and here's my top 5 sweet and smoky sippers. Perfect for easing that winter chill:
KILCHOMAN FINO SHERRY CASK
Kilchoman is fast becoming a staple in any peat lovers cabinet. From the early 2000s, Kilchoman Distillery have been producing their peaty single malt on the west coast of Islay using a combination of Diageo malt at 50ppm and their own malt at 10-25ppm. It is not the peatiest of the Islay distillates, however, I think that the lower level of peat ties in well with the floral, fruity influence of the Fino sherry casks. 
ARDMORE 13 YEAR OLD - 2009 | CÀRN MÒR STRICTLY LIMITED
Built in the late 1800s, Ardmore Distillery produce a peated Highland single malt which lends itself well to maturation in sweet and spicy sherry casks. For this limited edition bottling, the team at CÀRN MÒR decided to finish this 13-year-old single malt in exquisite Pedro Ximénez sherry casks, adding extra sherry sweetness to this Highland malt. To me, it has notes of smoky caramelised bacon, rum-soaked raisins and gentle bonfire smoke. Delicious.
PORT CHARLOTTE HEAVY PEATED SC:01 2012
Super heavy peat is not for everyone, however, Bruichladdich hit the happy medium between The Classic Laddich and Octomore with this smoky, sweet sipper. Port Charlotte, named after the village 2 miles south of the distillery, has been matured in a combination of sherry butts and American whiskey barrels before secondary maturation in some of the finest Sauternes wine casks from the left bank of the Garonne River in Bordeaux. At 40ppm, it is pretty heavy on the smoke but it is complemented by notes of pineapple, peach, chocolate and vanilla with an alluring smoke that lingers.
LADY OF THE GLEN, GLENTAUCHERS 2013
With a cask yield of 265 bottles and bottled at natural cask strength of 58.9%, this 10-year-old Glentauchers has spent most of its life in an ex-Pedro Ximénez sherry cask that had previously matured peated distillate, giving the whisky a light smokiness with a dried fruit taste on the palate. It's lightly smoky, spicy and floral, complexity on the lead up to Christmas.
GLEN SCOTIA DOUBLE CASK
Often overshadowed by its hyped-up counterpart, Glen Scotia Distillery produce a delicious Campbeltown single malt. The Double Cask combines the sweet, tropical influence of ex-bourbon barrels with the fruity, spicy influence of Pedro Ximénez sherry barriques. 
---
0 comments