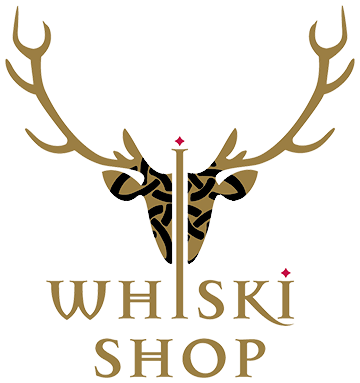 Toasting the Holidays: Christmas Scotch Whisky Cocktails to Savor

As the festive season approaches, there's no better way to spread holiday cheer than by raising a glass of Scotch whisky. Beyond the classic neat pour, Christmas presents the perfect opportunity to get creative with cocktails that infuse the warmth and richness of Scotch into seasonal delights. Whether you're hosting a festive gathering or cozied up by the fireplace, these Christmas Scotch whisky cocktails are sure to bring joy to your celebrations.

Yuletide Toddy
Ingredients:
- 2 oz. Whiski Shop Exclusive Lindores Abbey Spanish Red Wine Cask
- 1 tbsp honey
- 3/4 oz. fresh lemon juice
- Hot water
- Cinnamon stick (for garnish)

Instructions:
1. In a heatproof glass, combine Scotch whisky, honey, and lemon juice.
2. Fill the glass with hot water and stir until the honey is dissolved.
3. Garnish with a cinnamon stick and enjoy the comforting embrace of this Yuletide Toddy.

Spiced Cranberry Highball
Ingredients:
- 2 oz. TOMINTOUL 15 YEAR OLD PORT FINISH
- 4 oz. cranberry juice
- 1/2 oz. simple syrup
- Ginger beer
- Fresh cranberries and rosemary (for garnish)

Instructions:
1. Fill a highball glass with ice.
2. Pour in the Scotch whisky, cranberry juice, and simple syrup. Stir gently.
3. Top with ginger beer for a festive fizz.
4. Garnish with fresh cranberries and a sprig of rosemary for a touch of holiday elegance.

Cinnamon Smoky Sour
Ingredients:
- 2 oz. Ardbeg Wee Beastie 5 Year Old
- 3/4 oz. cinnamon-infused syrup
- 1 oz. fresh orange juice
- Egg white
- Orange twist (for garnish)
Instructions:
1. In a shaker, combine Scotch whisky, cinnamon syrup, fresh orange juice, and egg white.
2. Dry shake (without ice) to emulsify the egg white, then add ice and shake again.
3. Strain into a chilled glass.
4. Garnish with a twist of orange peel for a citrusy and spiced delight.

Festive Smoked Maple Old Fashioned
Ingredients:
- 2 oz. CAOL ILA 13 YEAR OLD, G&M DISCOVERY
- 1/2 oz. pure maple syrup
- 2-3 dashes of aromatic bitters
- Orange peel (for garnish)

Instructions:
1. In a mixing glass, combine Scotch whisky, maple syrup, and bitters.
2. Add ice and stir until well-chilled.
3. Strain into a rocks glass over a large ice cube.
4. Express the oils from an orange peel over the drink and drop it in for a sophisticated and smoky Old Fashioned.

This Christmas, let the warmth of Scotch whisky elevate your holiday celebrations with these festive and flavorful cocktails. Whether you prefer the comforting notes of a hot toddy or the zesty kick of a spiced highball, these recipes are designed to add a dash of holiday magic to your glass. So, gather your loved ones, put on your favorite festive tunes, and toast to the season with these Christmas Scotch whisky cocktails. Cheers to a merry and spirited celebration!
---
0 comments