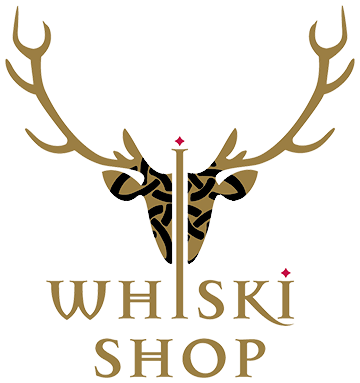 Why Lochlea is Underrated
Lochlea is an independent, family-run distillery in the heart of Ayrshire. It is a distillery that is still in its early days and up until 2014, it was an operating dairy farm! Construction of the distillery began in 2017 and the distillery was commissioned in August 2018. 
Many people get hung up on the age of a spirit and this old-school idea that a dram must be old to be appreciated. Of course, time has an influence on whisky. It can refine and add complexity to a dram, but it is not the defining element of what makes a whisky great. For me, Lochlea's lightly peated Lowland single malt demonstrates that. At its eldest, the liquid is 5 years old, so relatively young. However, I believe it is a single malt that belies its age.
To me, each expression (so far) has been up to the mark and can stand against older drams with ease. All are NAS and are £44.95 - £49.95, which I would say is a bargain for the quality of liquid that you receive.
Firstly, the bottle design. How gorgeous! The short, rectangular bottle looks perfect in any cabinet and stands out amongst the crowd of tall rounds with its embossed pattern that catches the light and really shows off the liquid colour.
At present, they have a few different releases – Our Barley (their core range), Cask Strength, as well as a selection of seasonal releases which are inspired by the different stages in barley farming – ploughing, sowing, harvest, and fallow. The lightly peated, fruity, creamy spirit benefits from maturation in interesting casks. I tried a few of their releases that we have in store:
Our Barley – their core dram, an expression inspired by and made from their own barley. Like the rest of the range, it is a NAS whisky. It has been matured in a combination of 1st fill bourbon, Oloroso sherry and STR casks (shaved, toasted, re-charred). Their bourbon casks arrive directly from Loretto in Kentucky and impart notes of golden syrup and cream. Straight from Jerez, Oloroso sherry butts impart a lovely fruity note to the whisky, reminiscent of fruit bon-bons and mixed nuts. Finally, STR ex-Rioja barriques from Jerez add a sprinkle of spice and cereal. Lochlea take pride in the use of their own barley, grown in the fields that once hosted cows. Our Barley celebrates Lochlea's heritage and they do a good job showcasing what the Lowlands have to offer with this delectable dram.
Cask Strength – bottled at a feisty 60.1% ABV, Lochlea's first cask strength whisky packs a punch. Like Our Barley, it has been matured in a combination of casks. 1st fill bourbon and Oloroso sherry. John Campbell, Production Director says, "Our new Cask Strength whisky shows an amplified version of our house style for those whisky-lovers looking for an extra special something…" and I think they do just that. The high strength really amplifies those sweet fruit and cereal notes with an added sharpness from the increased strength.
Ploughing Edition (First Crop) – the distilleries first peated expression, which has been matured in ex-Islay hogsheads and peated quarter casks. Inspired by winter when ploughing takes place. The label is an icy blue colour to reflect this. This dram amplifies the smoke that I find in each expression. The sweetness is reminiscent of apple pie and the peat is rather coastal, due to the influence of the ex-Islay barrels.
Harvest Edition (First Crop) – this bottling is inspired by the end of summer and harvest time at Lochlea. The label is a beautiful coral red which reflects the Ayrshire sunsets that set upon the farm. The expression has been finished in a combination of Port, Oloroso sherry and bourbon casks, for all those fresh fruity flavours we associate with summertime. This one is my favourite. Admittedly, I have a sweet tooth, and this dram hits the spot. With notes of strawberry, toasted marshmallow and the signature Lochlea cereal, it is a must-have for your cabinet.
Lochlea are living proof that Lowland does not equal low quality. Lowland single malts should be celebrated, and I for one am excited to see how this single malt develops with time.
---
0 comments