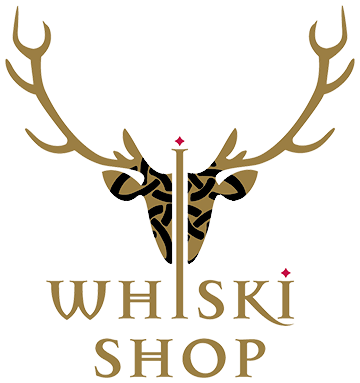 A trip to Annandale Distillery
Recently, we were lucky enough to go to the Annandale Distillery near the boarders.
This distillery has not got any whisky for regular release… Yet! After all, it only turned 3 years old in November 2017. Legally to be sold as a Scottish Whisky it must be 3 years old. They do, however, have some delicious samples of their New Make Spirit. They are producing two types of spirit: Non-peated and peated. Giving the chance for all whisky lovers to enjoy their product.
They aim to be releasing their aged whisky shortly, under 2 names: "Man o' Words" and "Man o' Sword". These two whiskies have interesting names which connects them to two very famous historical Scottish men. Robert The Bruce and Robert Burns. Both of these men have a connection to the distillery.
Robert The Bruce (Scotland's Warrior King) was the 7th earl of Annandale. Robert was famous for his ferocity on the battlefield and so the strong fiery peaty whisky "Man o' Sword" suits the relation to our 13th century king,
Robert Burns, our national bard has been related to the non-peated version "A Man o' Words". He was famous for creating poems and songs that would become known the world over. He also happened to try his hand at being an excise officer. As a result he worked at the Annandale distillery for a while.
These whiskies will be released soon, and it is safe to say that we cannot wait! After sampling their spirit which was delicious I have no doubt that the aged whisky will be fantastic.
The distillery itself is built in the shell of the old distillery. They even have the remnants of the chimney and the old coal fired still pits, which were carefully unearthed by archaeologists from Glasgow. Unfortunately the distillery had gone through years of disrepair, as it had been used as a distillery then a mill then just sheds for the local farmer, finally lying for a long time unused and crumbling. Thankfully the current owners David and Theresa spotted the chimney one day and decided to take a closer look. To their amazement the distillery still stood, he organised the purchase and renovations, which went a little over budget and took longer than expected. Thankfully he and his wife did not want their passion and dream to vanish, and put more time and money into it to bring it to life, reviving the spirit (pun intended) of this fantastic lowland distillery.
One of the first things we noticed upon starting the tour was that the old malting kiln, traditional oven for drying the barley, that resembles a Japanese Cupola roof, it was in this room we learnt some of the history of the distillery and a little about the current owners David and Theresa. We then proceeded to see their milling facilities, and were very surprised to see they had a Porteous Mill. A mill that was discontinued in the 1970's, not because it was badly made, it was actually the opposite. They did not malfunction or break and can last lifetimes. Therefore ineffective as a means of profit, this was the old mill used at the Caperdonach Distillery up in Speyside that has now been re-homed to make whisky again. We were shown into the main production room, which includes the mashing, fermentation and the distillation. They have a washback for every day of the week and a great two to one still ratio. On a cold wet January it was a very pleasant place to be as it was lovely and warm, I can imagine that summer becomes sweltering in there.
The next part was to go into their bonded warehouse to see the whisky in the barrels that stretched end to end in the dunnage warehouse. The air was thick with the sweet smell of whisky and it was here that we were given the chance to sample the spirit. There is something very special about sampling "the" product in the warehouse, maybe it was the surroundings or having just been round the distillery where it was produced, working up a thirst, but that was some of the best spirit that I have ever tasted.
All in all, it is an incredible distillery. That we highly recommend a look round. And we will be keenly waiting for the whisky to be released, until then I will happily enjoy their spirit.
L.S.
---
0 comments